Growing Together with Our Business Partners
Working Together with Business Partners
DyDo DRINCO works together with a large number of business partners in areas including ingredient and material procurement, production, logistics, sales, recycling, and waste. In order to provide value to customers and society through our business activities, we share our management vision and business strategy, and strive to deepen our relationships of trust with our business partners in a fair and transparent manner.
Information Briefings for Business Partners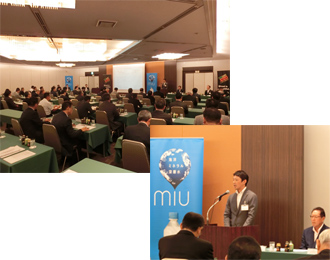 Communication on a daily basis is essential for building better partnerships of mutual trust with our suppliers and other partners. At DyDo DRINCO we also hold regular seminars to explain policies with the goal of making progress together by sharing DyDo's management vision and business strategy.
Healthy Partnerships
DyDo Group works to build healthy partnerships with our suppliers and other partners through fair dealings that comply with laws and regulations.
Case Example
The DyDo Compliance Hotline is a service that leads to compliance by providing an outlet for reporting or consulting about potentially illegal acts or concerning behavior. Employees of business partners of the DyDo Group may also use the hotline.
We are building a system that enables prompt investigation and appropriate actions and countermeasures to be taken.
Click here to view "DyDo Compliance Hotline"