Domestic Beverage Business
DyDo DRINCO Product Breakdown
Coffee is the mainstay product of DyDo DRINCO, with sales accounting for more than 50% of our domestic beverage sales. Aside from coffee, we offer a variegated lineup of products.
Key Products
Coffee
Our Commitment to Great-Tasting Coffee
We take great pride in the fact that our coffees contain no artificial flavorings. So that consumers can taste the essential flavor of the coffee bean, we make use of large amounts of high-quality beans, always seeking the optimal blend for each product.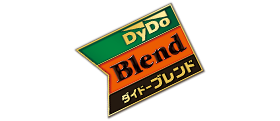 DyDo Blend Coffee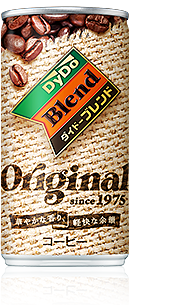 First launched in 1975, this flagship product has been a favorite of Japanese consumers for more than 40 years.
Demitasse Series
With a high content of premium coffee beans, the DyDo Blend Demitasse Series is the No. 1 selling product* in the Japanese small-can coffee market. *Intage SRI: Market for cans and bottle-cans of coffee at 180 ml or less Cumulative sales revenue for Demitasse series March 2014–December 2016
Supervised by the World's Top Barista*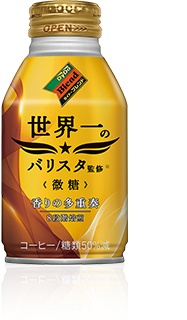 Sold in a resealable bottle that takes into account the many ways people enjoy coffee, sales figures have continued to grow steadily since launch. *Production supervised by Pete Licata, 2013 World Barista Champion.
MILK COFFEE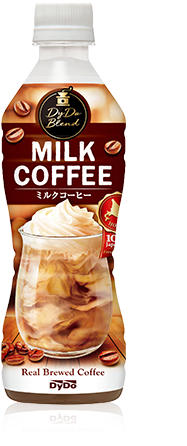 Rich and full bodied unique taste made of dark roasted high quality coffee beans and selected milk with 100% Hokkaido fresh cream *For Export Only*
BREWED BLACK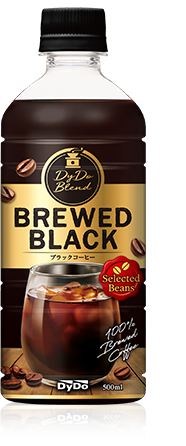 Original blend of selected beans making full bodied taste and mild aroma Enjoy the authentic coffee of 100% real brewing. *For Export Only*
Tea
Extra Rich Tea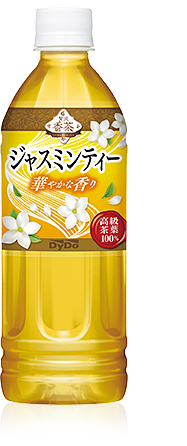 DyDo offers not only standard green tea drinks, but also develops highly fragrant products popular with female demographics.
Carbonated
PuruSsh!! Jelly×Sparkling Series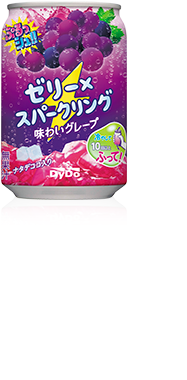 This product conveys a sense of uniqueness as only DyDo can deliver. Soft carbonated jelly and firm nata de coco are brought together in a new type of beverage where two textures can be experienced at the same time amidst a refreshing fizzy sensation.
Mineral Water
miu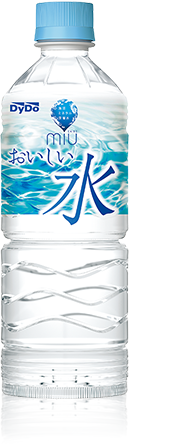 This product contains minerals derived from deep-seawater* originating from a depth of 700–1,000 meters below the ocean's surface. *Minerals contained in this product are sodium and potassium.(Total length of collection pipe: 3,125 meters; Water collection depth: 374 meters)
Juice-Based
Waka-Gokochi Series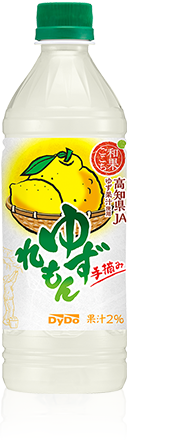 We are developing juice-based beverages that harness Japan's unique native ingredients.
Other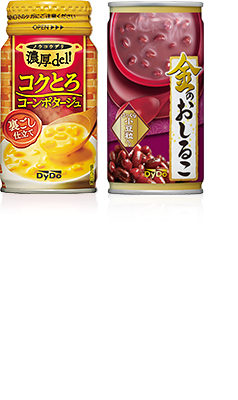 Our vending machines in Japan are equipped to dispense hot drinks. Through offerings from soups to traditional Japanese sweet bean porridge, we do more than quench people's thirst, bringing customers a lineup of beverage products that also help satisfy an empty stomach.
Pharmaceutical-Related Business
OEM Production of Energy Drinks
DAIDO PHARMACEUTICAL CORPORATION carries out the OEM production of energy drinks. Putting out more than 50 products a year, our main client-base is focused on major manufacturers of pharmaceuticals and cosmetics, and we hold a large market share in this business.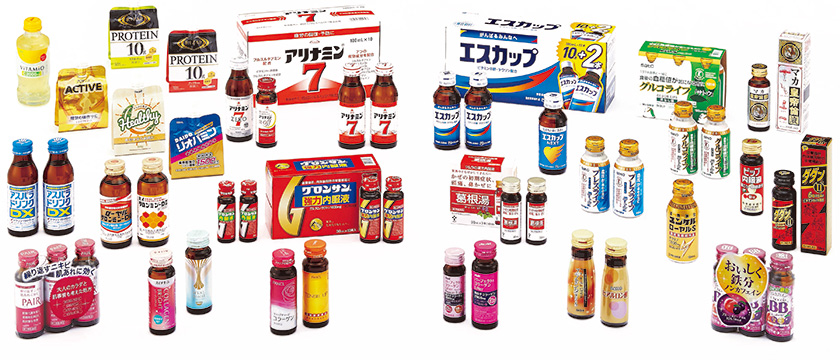 Food Business
Fruit Dessert Jelly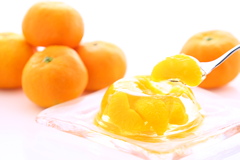 Tarami's fruit dessert jelly products are conceived around the concept of delivering fruit packed with natural goodness to consumers, that can be enjoyed
anytime, anywhere. Sourcing fruit from around the world and processing it using our unique technologies, our products reproduce delicious tastes that go beyond simple fruit flavors.